What better way to kick-off the three night rager-at-sea than the shipfam taking over the terrace at Club Space? Doors opened around 10:30 as people made their way to the second story to see Destructo starting the night off with a nasty mix of techno. He played a solid set for an hour or so, working in his bangers "Dare You 2 Move" and "Scuzzlebutt" that sent the crowd into a shuffling frenzy before turning it over to Australian Anna Lunoe. She left her life and a career as a radio DJ to pursue music in LA and it looks like the venture is paying off, as she's played some major festivals alongside names like Diplo and Duke Dumont.
Nina Las Vegas followed in the female lineup. This up-and-comer was all smiles, as she had just put out her first track on a label ever. This was my first time seeing either of them and I was pleasantly surprised by both.  I stepped into the other room and noticed how sparsely populated the club was given it was only open to people with cabins on the cruise. No lines at the bar, open stalls in the bathroom and plenty of, well, space.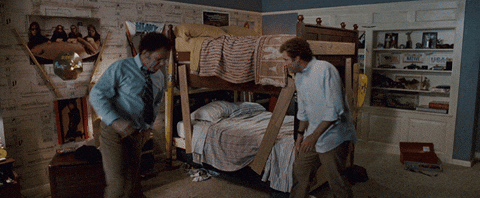 It was glorious. Mija was on next. The OWSLA hitmaker and Skrillex protege just did a shoot for Playboy and has been riding a well-deserved wave of recognition ever since her back to back set sunrise set with Sonny at Bonnaroo in 2014 . She's been on the scene for a little while now, cranking our remixes like her most recent of DJ Snake's "Middle" in addition to her own originals and she brought the house down with a slue of booty breaks and hard hitting trap.
Rezz followed. She's a 20 year old out of Canada who's been producing for less than two years and she's already making power moves. My first exposure to her was at TomorrowWorld and while I liked what I heard, I was still skeptical. All doubt was removed after the release of her latest EP "The Silence Is Deafening" on Mau5trap, which has dark and grimey sounds reminiscent of Portishead and Massive Attack.
In an industry where males constitute 95% of the DJ and Producer demographic, it was nice to see a special showcase of female talent who all proved that they're just as capable of bringing the ruckus as any of their male counterparts.